Florida Psychologists are Doctoral Level Mental Health Professionals with Rigorous Education and Clinical Training.
This site features information about licensed psychologists in Florida. It features a number of Florida Licensed Psychologists employed or affiliated with Clinical Psychology Associates of North Central Florida, a practice with offices in Gainesville and Ocala Florida.

Included is a description of psychologist training, background, publications and recent presentations.
CLINICAL PSYCHOLOGY ASSOCIATES OF NORTH CENTRAL FLORIDA
2121 NW 40th Terrace Suite B
Gainesville FL 32605 352 336-2888

This site is for educational purposes only.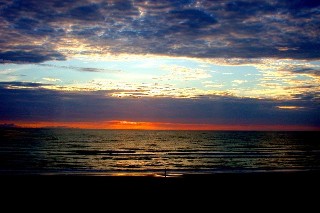 The great State of Florida has licensing laws to protect consumers. Insist your treatment be by a Florida Licensed Psychologist or Psychology Resident.
Clinical Psychology Associates of North Central Florida has it's main office in Gainesville, Florida. We have a satellite office in Ocala Florida. We have served the Gainesville and Ocala areas for more than 20 years and are proud to provide EAP services to the City of Gainesville, our home-base.
For scheduling call 352 336-2888

For more information and staff vita of our Florida Licensed Psychologists, our consulting and contracting psychologists and our wonderful psychology residents, use the links on this page.
Consulting/Contracting Staff
In addition to employed staff, the independent practices of liensed psychologist Dr. Clifton shares office space at our main office and contract with CPANCF to provide certain contracted services such as Employee Assistance Program Services for some employers.

Patients are informed at the time of intake if Dr. Clifton, licensed psychologist, or CPANCF is responsible for their care. Please feel free to ask if there are any questions.

The multiple providers on site in our Gainesville and Ocala offices allow for provision of services for a large number of adjustment, mental health, psychological, neuropsychological, developmental, family and psychiatric difficulties or problems as well as allowing for services to provided for the whole age range.

Our seasoned staff has been with us for many years and is quite good at matching patients needs with provider expertise. We feel this has contributed to high satisfaction ratings with our psychological services.
Clinical Psychology Associates of North Central Florida
Staff:

Ernest J. Bordini, Ph.D, is a licensed psychologist and Executive Director of Clinical Psychology Associates of North Central Florida. His accomplishments include serving as Florida Psychological Association (FPA) Insurance and Practice Chair in the Past as well as being the first FPA president of the neuropsychology Division. He was given FPA awards for Early Career Contributions and was named an FPA Distinguished Psychologist. His interests involve civil and criminal forensic neuropsychological evaluation.
Jennifer Evans, Psy.D., licensed psychologist. Specializing in adult and late adolescent psychotherapy. We are recruiting for licensed psychologists. See our ads on the cpancf.com homepage, psyjobs.com or on the neuropsychologycentral.com forums.
Licensure in Florida generally requires a doctoral level degree (Ph.D. or Psy.D) in clinical psychology from an accredited program, a one-year internship, and a one-year postdoctoral residency. Furthermore licensed psychologists must obtain a score at or above a standard specified by the Board of Psychology on a national and state examination.

Psychiatrists, psychologists and psychiatrists are the only licensed doctoral-level providers of mental health services in Florida. Mental Health Counselors (LMHC), Social Workers (LCSW) and Licensed Marriage and Family Therapists (LMFTs) require a minimum of a Master's Degree. Beware that all counselors holding a Ph.D. are not not psychologists.

The title "Psychology Resident" refers to an individual who is under supervision as part of their post-doctoral training year for licensure as a psychologist.

A Provisional Licensure as a psychologist is a temporary license that Psychology Residents may apply for, but it not required during their supervised training by a licensed Psychologists. In private practice settings, a formal signed agreement must exist with the resident being an employee of the licensed psychologist. A model contract is available from the Board of Psychology. The resident must be on site with the supervising psychologist at least two days a week and must be provided a cohesive training experience with at least two hours of supervision per week, one of which must be face to face.

Licensed Psychologists diagnose and treat mental and nervous disorders. "Psychological Testing" or "Neuropsychological Testing" must be conducted or supervised by a licensed psychologist.

The Florida Psychological Association (FPA) is the largest state association for licensed psychologists, with offices in Tallahassee, Florida. It has several regional chapters and a website. It is affiliated with the American Psychological Association.

Clinical Psychology Associates of North Central Florida, supports the goals of the Florida Psychological Association and provides its licensed psychologists, psychology residents and psychological assistants with FPA memberships

Visit our main practice website at CPANCF.COM and learn more about the various types of mental health licenses in Florida by using the Articles and Archives link on this page.
There is no seperate licensure for neuropsychologists in Florida. Titles such as licensed neuropsychologist, licensed clinical psychologist etc., are misleading since the only true and proper licensure for psychologists in Florida is "Licensed Psychologist".

Neuropsychologist, Pediatric Neuropsychologist, Forensic Neuropsychologist, Neuropsychological Assessment and other such titles are protected by Florida's licensure laws and may be only used by licensed psychologists. If you learn that someone is offering or has performed or suggested they provided psychological or neuropsychological testing, assessment or services and they are not a licensed psychologist or resident working under supervision of a licensed psychologist please contact the Florida Board of Psychology and Florida Board of Health.

Generally, someone calling themselves a neuropsychologist should have graduate level training in neuropsychology as well as supervised internship and residency experience. It is generally felt that simply taking some continuing education without these experiences is not sufficient. If in doubt, ask for a vitae.
VISIT OTHER LINKS OF INTEREST: